Each year, thousands of film lovers gather in the heart of Ashland, OR for the Ashland Independent Film Festival. This remarkable festival features nearly 100 unique, independent films from around the region, created by some of the world's most talented artists. If you haven't yet attended, then it is time to mark your calendar for spring 2018!
The Ashland Independent Film Festival is just one of the many unique events that you will find in Ashland, OR. Request your free Ashland Vacation Guide to discover southern Oregon's best-kept secrets, most spectacular festivals, and more!
What You'll find at Ashland Independent Film Festival
Unique Film Art
The 2018 Ashland Independent Film Festival will feature over 90 documentary, feature, and short films. Every year, this amazing Oregon film festival brings audiences and filmmakers together from across the country. Typically, films begin on a Thursday morning and run through Monday evening. Although some films are suitable for children, it is mainly an adult event. As an added bonus, this festival is extremely affordable! The cost per film ranges from $6-$13, making it the perfect way to spend a day in Ashland!
The Parties & Gatherings
The Ashland Independent Film Festival is a paradise for art enthusiasts and film makers alike. In addition to enjoying a wide variety of independent and regional films, you will find numerous parties and gatherings with other filmgoers and filmmakers! Parties, gatherings, movie talks, and celebrations are typically held Thursday, Friday, Saturday, and Sunday evenings.
Amazing Food & Wine
Not only will you find amazing films, fantastic parties, and great people, you will also discover some of the most delicious food and wine in southern Oregon! Contributing food and wine sponsors for Ashland Independent Film Festival 2018 include Eliana Wines, Caldera Brewing, Peruvian Point, and more!  Whatever you are craving, we guarantee that you will find it at this event.
Tips for Your Trip
This year's festival is scheduled for Thursday, April 12 through Monday, April 16. Take a look at the

2018 festival highlights

to catch a glimpse of what to expect this year.

Although some events are free, you must purchase tickets in order to attend.

Purchase your tickets in advance

and review the

ticket policy

to ensure the best film experience!

Spring in Ashland is often beautiful, but it can also be unpredictable. You will likely be walking most of the time, so remember to bring a rain jacket or umbrella!
Where to Stay
Country Willows B&B Inn is located only 10 minutes away from this year's Ashland Independent Film Festival. After a long day of meeting, greeting, eating, drinking, and enjoying some of the region's greatest art, head home to Country Willows B&B Inn for a peaceful evening in the secluded countryside. Guests will enjoy gorgeous mountain views, convenient access to Southern Oregon's most beautiful hiking trails, heated pool access, and proximity to the best gourmet breakfast dining in Ashland.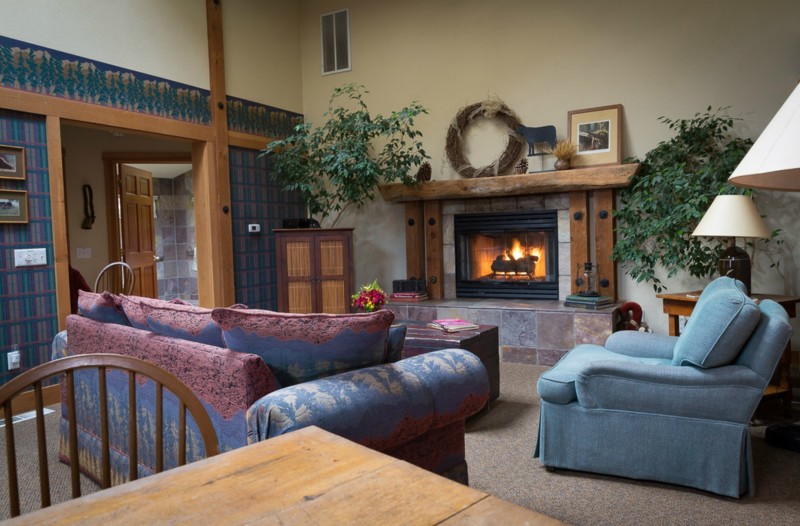 The Pine Ridge Suite is the perfect accommodation for couples who are looking for a secluded and relaxing getaway while also enjoying the closeness of a vibrant downtown area. This accommodation features one king size bed, a large corner Whirlpool tub, a private shaded patio, and more. We are booking up quickly for the spring and summer, so check our availability today!
Request your complimentary Ashland Vacation Guide to find more amazing festivals like Ashland Independent Film Festival!