The Oregon Shakespeare Festival is an artistic legacy unlike any other. Each year, legions of people flock to Ashland to experience some of the greatest theatrical performances in the nation. 2017 was an incredible year, and 2018 and 2019 look to promise some of the most stellar performances yet. Read on to discover what you can look forward to on the Oregon Shakespeare Festival calendars.
After exploring the 2018/2019 Oregon Shakespeare Festival calendars, be sure to take advantage of everything else that Ashland offers! Request your free Ashland, Oregon, Vacation Guide to discover more than 100 restaurants, wineries, outdoor activities, and things to do in the area!
The 2018 & 2019 Oregon Shakespeare Festival Calendars
The 2018 Schedule
2018 looks to promise some of the best performances yet. This year, you can look forward to:
Othello

, February 16 through October 28

Sense & Sensibility

, February 17 through October 28

Destiny of Desire

, February 18 through July 12

Henry V

, February 21 through October 22

Manahatta

, March 28 through October 27

Rodgers & Hammerstein's Oklahoma

, April 18 through October 27

Romeo & Juliet

, June 5 through October 12

The Book of Will

, June 6 through October 13

Love's Labor's Lost

, June 7 through October 13

The Way the Mountain Moved

, July 10 through October 28

Snow in Midsummer

, August 2 through October 27
What to Expect on the 2019 OSF Schedule
Below is just the beginning of what you can look forward to on the 2019 calendar. Check back in the next few weeks for additional updates!
As You Like It, March 1 through October 27

Hairspray, March 1 through October 27

Mother Road, March 3 through October 26

Cambodian Rock Band, March 6 through October 27

Between Two Knees, April 3 through October 27

Macbeth, May 28 through October 11

Alice in Wonderland, May 29 through October 12

All's Well that Ends Well, May 30 through October 13

Indecent, July 4 through October 26

How to Catch Creation, July 23 through October 26

The Comedy of Errors, TBA
Tips for Your Trip
Tickets can be bought at the

box office

at the OSF

website

.

If you happen to visit between February through May, or Labor Day through October, take advantage of our

Oregon Shakespeare Festival Package

. We will secure tickets to the play of your choice and save you time and money!

When you are planning your visit,

it is always best to leave an extra 15-20 minutes in your arrival schedule to find parking in downtown Ashland and walk to the theaters!
Where to Stay
Country Willows was originally built in 1896 as a working horse farm. Today, remnants of its past are evident in many farm implements found throughout our property. Situated at the edge of Ashland on five scenic acres of land, our inn enjoys a unique combination of peaceful countryside along with proximity to downtown. All of our guests enjoy countless special amenities, including daily gourmet breakfast, pool access, onsite hiking trails, and complimentary evening refreshments.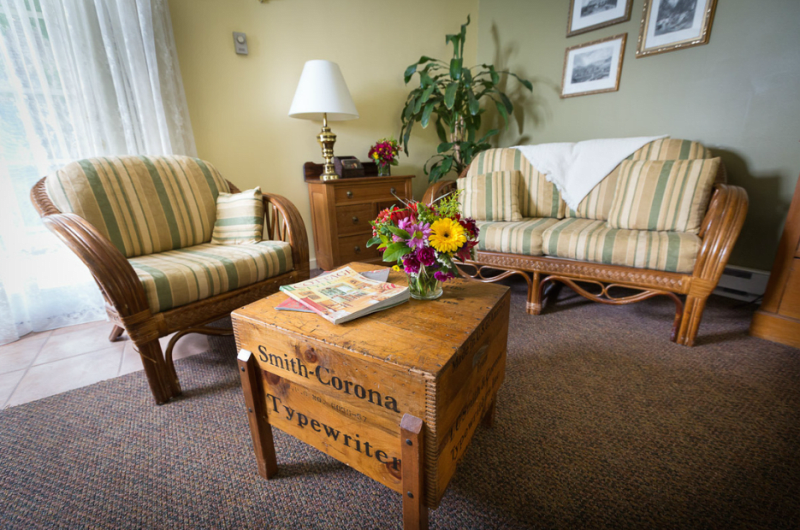 Book The Cottage and retire to your own private patio for a lazy, sun-soaked nap before gearing up for a night of theatre. This enchanting accommodation features one king bed, a private alcove area with a twin bed, cushioned wicker furniture, and views of the surrounding meadow and orchard. Check our availability today! We can't wait to host you at Country Willows B&B Inn.
Now that you know what to expect on the Oregon Shakespeare Festival calendar, remember to download your free Ashland, OR, Vacation Guide to find more great things to do when you visit!